SoloBassSteve: International Jazz Day!... →
solobasssteve: It's a serendipitous discovery to find that International Jazz Day coincides with International Solo Bass Day. Hurrah for jazz! Hurrah for solo bass! What a lovely exciting time to be making music. Here's some you can listen to, and share with your friends and buy if you think that…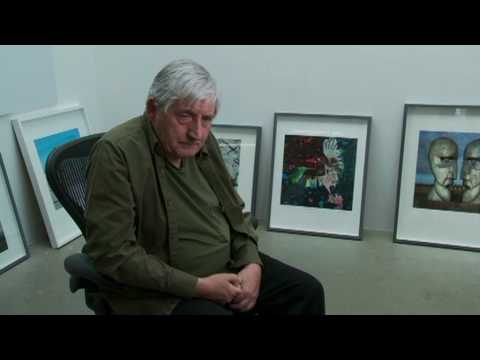 "1. Associative orientation: Imaginative, playful, have a wealth of ideas,..."
– Norwegian researchers find the 7 characteristics of highly creative people. Pair with John Cleese on 5 factors to make your life more creative and Ira Glass on the secret of success in creative work. Particularly interesting and counter-intuitive is #6 – but then again, we do know that emotional...
Clients From Hell: I did some work for a... →
clientsfromhell: I did some work for a televisual design company that wanted to print a promotional brochure. I was tasked with the project because I come from a print background, and I was reporting to the head of design for the company. I came up with some designs with some images grabbed off the reel. …
kateoplis: "It might seem hard to believe, but we... →
kateoplis: "It might seem hard to believe, but we have about the same number of hairs on our bodies as a chimpanzee, it's just that our hairs are useless, so fine they are almost invisible. We aren't sure quite why we lost our protective fur. It has been suggested that it may have been to help early humans…
Wow… THIERRY COHEN PHOTOGRAPHY http://thierrycohen.com/
Three Chords and the Truth UK: Annie Dressner + Louise Petit - Ort Cafe Birmingham Saturday 26 January 2013 http://threechordsandthetruthuk.blogspot.co.uk/2013/01/annie-dressner-louise-petit-ort-cafe.html?m=1
"Good science is a creative process. You make leaps and have some way of..."
– David Eagleman (via poptech)
8 tags
6 tags
"Both science fiction and futurism seem to miss an important piece of how the..."
– Welcome to the Future Nauseous (via azspot)
9 tags